Cahill's Cheese would like to thank Bowls Healthy Eating for sharing their delicious recipe with us. Irish Stoup is just the thing we need to keep us warm during the cold winter months. Irish Stoup is a cross between a soup and an Irish stew. This wholesome recipe is something we will defiantly be trying this winter.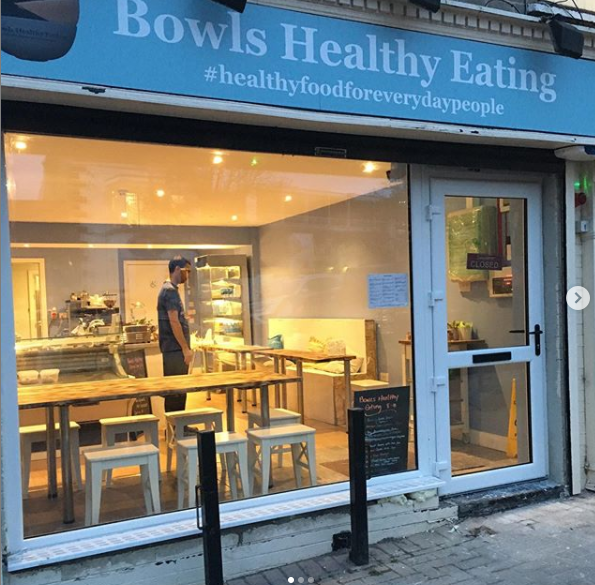 Bowls Healthy Eating is a café based in 8b Main Street, Raheny, Dublin 5. This café encourages healthy eating and their menu is quite different to your usual café. All of their dishes are made with real food and are refined sugar free. They try to keep their dishes as low in saturated fat as possible while still including good fats needed by our bodies. The majority of their ingredients are supplied by local producers but certain ingredients are just no possible to source locally.
Give them a follow below and hopefully soon people can visit again to sample this amazing menu for themselves.
Irish Stoup Recipe (Ingredients)
1 large Onion – Chopped
4 Cloves Garlic – Chopped
300g each of Carrot, Parsnip and Turnip chopped
2 large sprigs fresh rosemary (removed from stalks)
1 Bunch of fresh thyme (removed from stalks)
100g barley (Uncooked)
400g tin butter beans (Drained and Rinsed)
2 Litres of vegetable stock
2 table spoons of olive oil
Salt and Pepper
Giant Croutons (With the soup)
4 slices of 1 day old sourdough bread
100g Cahill's Irish Porter Cheese (Grated)
Method – (Stoup)
Start by roasting the vegetables. Divide the rosemary and thyme in half. Mix the chopped root veg, 1 tablespoon of oil and half herbs in a roasting tin and cook for 20-25 minutes at 160 degrees.
Heat remaining oil your pan and add chopped onions & garlic. Cook on medium heat for 5-7 minutes until fully soft.
Add remaining rosemary, thyme, beans and barely & cook for another 5 minutes.
Add vegetable stock and bring to the boil. Let simmer until the roasting of vegetables are ready.
Add roasted veg to pan and simmer for another 15 minutes stirring occasionally while making croutons. Add salt and pepper to taste.
Method – (Croutons)
To make croutons, cut each slice of sourdough bread in half. Then cut each half in a circular shape using a pastry cutter (Glass or Mug will do)
Place the bread on a roasting tray and put in oven for 7-8 minutes until nearly toasted. Take out and sprinkle Cahill's Irish Porter cheese even on top of each.
Place back in the oven for another 5-7 minutes until cheese is fully melted.
To serve, ladle the stoup into bowls and place a giant crouton on each.
Leave for 3-4 mins before serving allowing the crouton to soften.
Enjoy!