This penne pasta dish was also served with cheesy garlic bread. For this I simply melted butter, grated garlic and dried parsley in the microwave. I then drizzled over ciabatta and sprinkled with red wine cheese and popped into the oven at 200C for 5 mins.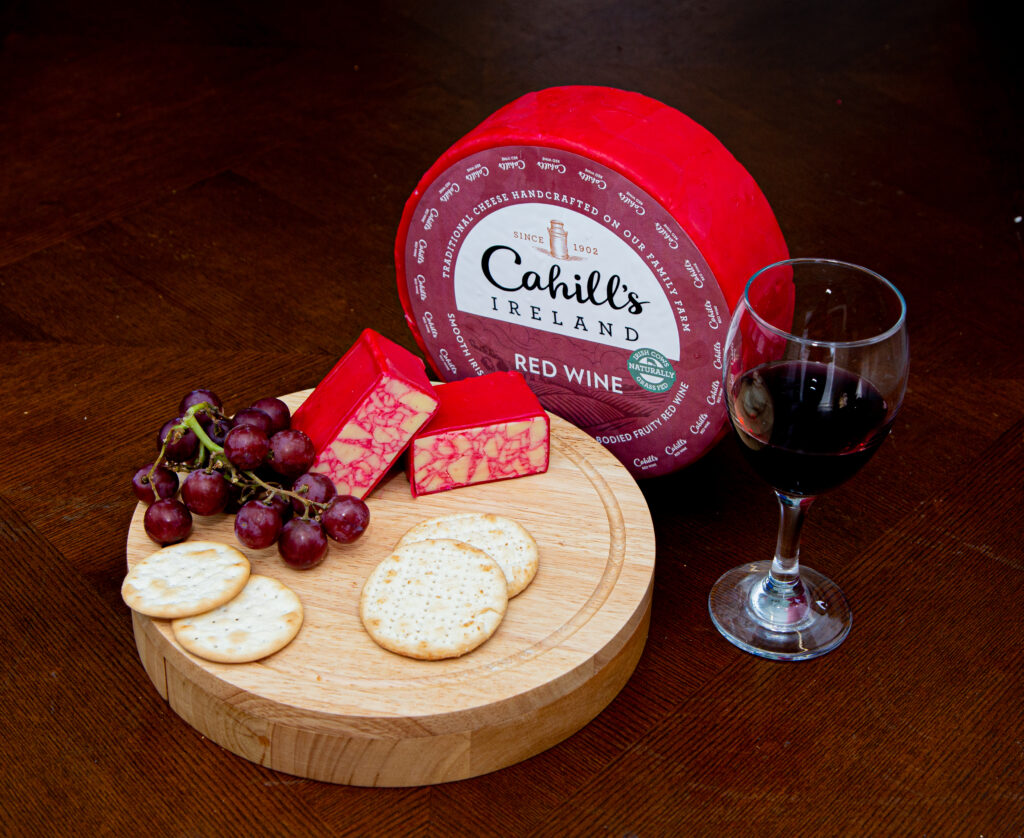 Ingredients
200g of Penne Pasta
1 tbsp olive oil
500g Passata
4 slices of streaky bacon
3 tbsp of tomato puree
1 Onion
3 cloves of garlic
pinch of salt
1 tbsp of sugar
1 tbsp of basil
100g of Cahill's Red Wine Cheddar
Method
Peel & half an onion. Smash the whole clove of garlic.
Dice the bacon into pieces and fry in 2 tbsp of olive oil until crispy.
Remove from the pan and set aside.
In the remaining pan oil, add tomato puree and cook for about 2 minutes (stir continuously)
Add passata, onion, garlic and salt to the pan and bring to the boil.
Reduce the heat and allow simmer for 20 minutes stirring occasionally.
Meanwhile, cook the pasta as per packet instructions.
After 20 minutes , discard the onion and garlic mixture.
Add 1 tbsp of sugar and one tbsp of basil.
Add 100g of Cahill's Red Wine cheese.
Stir well until cheese is melted and combine with marinara sauce.
Add some pasta water to help thicken.
Add the cooked bacon pieces to the marinara sauce.
Drain the cooked pasta and mix with sauce before serving.
Serve & Enjoy!