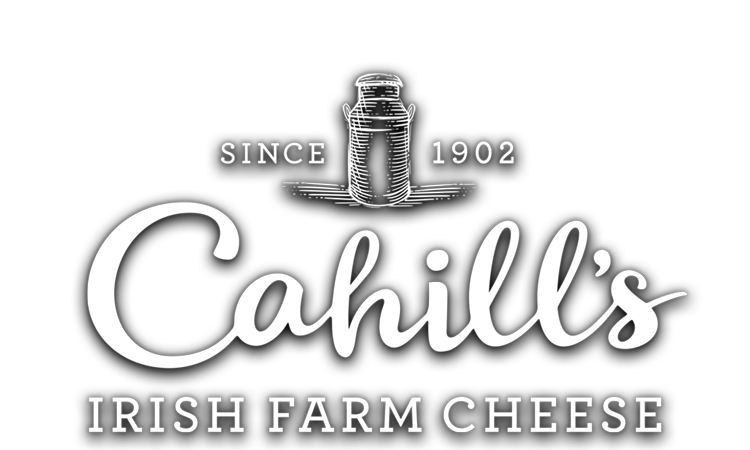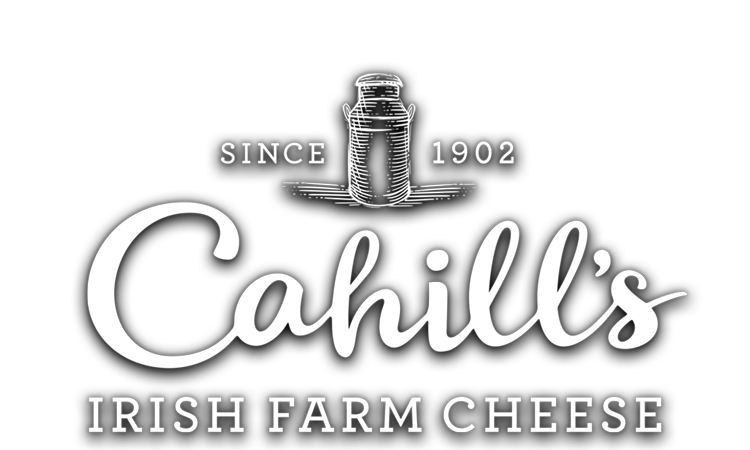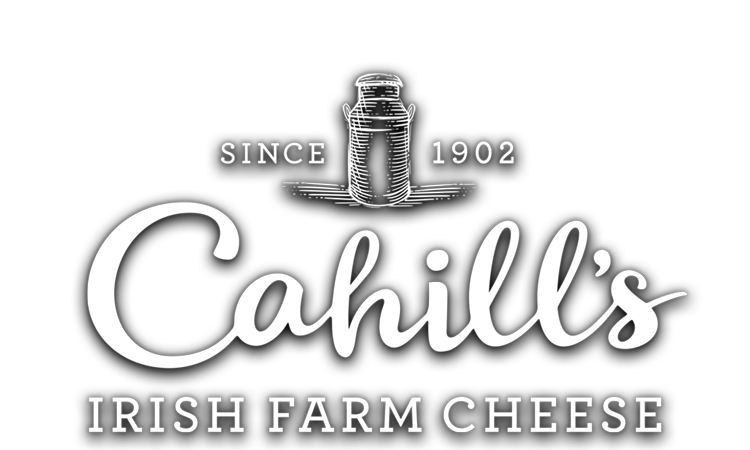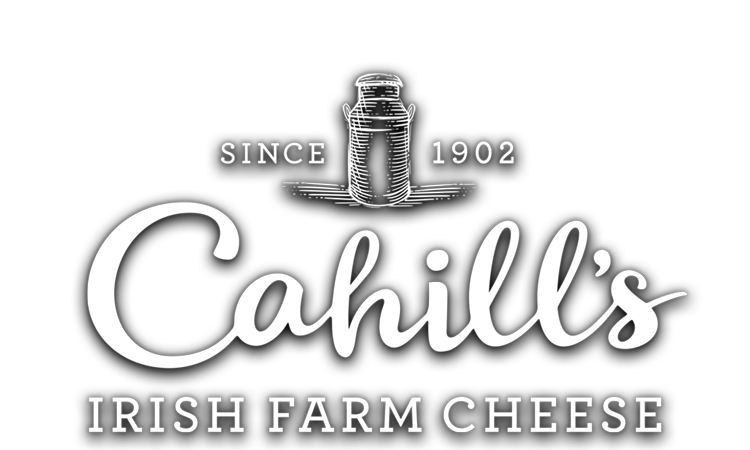 A Family Tradition Since 1902
The Cahill family have been farming the lush green pasturelands of Newcastle West in Co. Limerick since 1902. We are one of the oldest artisanal cheese making families in Ireland using time-honoured methods and recipes passed down through the years to create our outstanding speciality cheddar cheese, matured to perfection.
Today we employ a small, skilled team of 20 people overseen by the fourth generation of the Cahill family marrying our traditional skills and old recipes with modern technology. 
All of our cheese is made in small batches. We use pasteurised milk from grass-fed, Irish cows and we only use 100% natural, locally sourced ingredients.
Our cheese has won recognition from around the globe having won a Gold Star from the Guild of Fine Foods and Silver at both the Great Taste Awards and the Mondial du Fromage. We are also members of Bord Bia's Origin Green, Ireland's food and drink sustainability programme.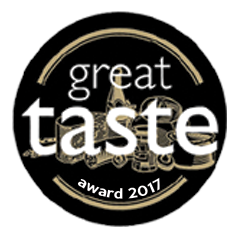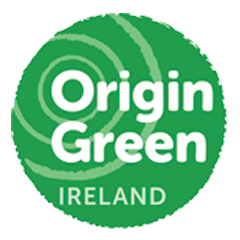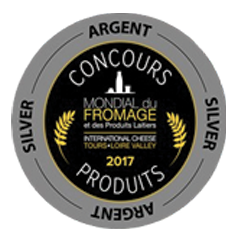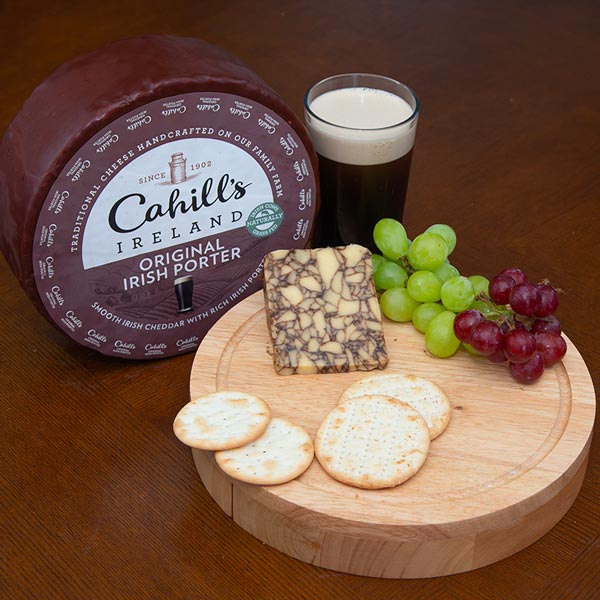 Originating on the family farm in 1985 this cheese is matured for 10 months and infused with rich, Irish porter to create a caramel, smokey undertone. The marbled effect means it looks as good as it tastes and is perfect with a Chardonnay, Pinot Grigio or Claret, Sancerre.
lrish Cream
Liqueur Cheddar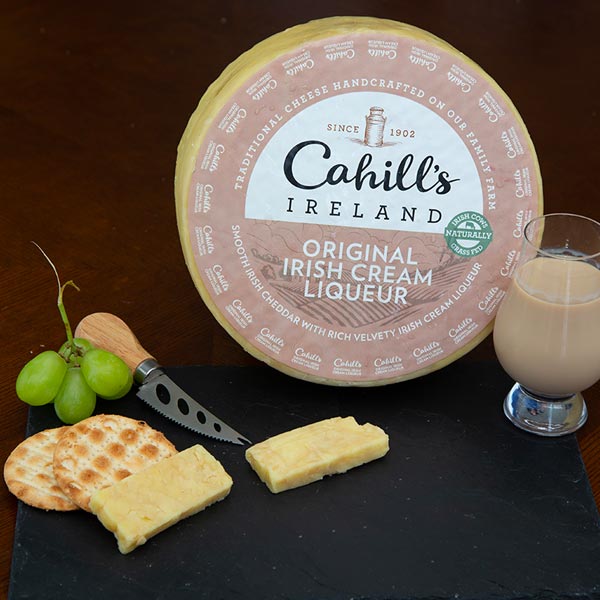 A white cheddar with a beautiful Irish crème liqueur. Best served after dinner as a desert cheese this sweet cheddar is another original from the Cahill family. Best when paired with a Sauvignon Blanc.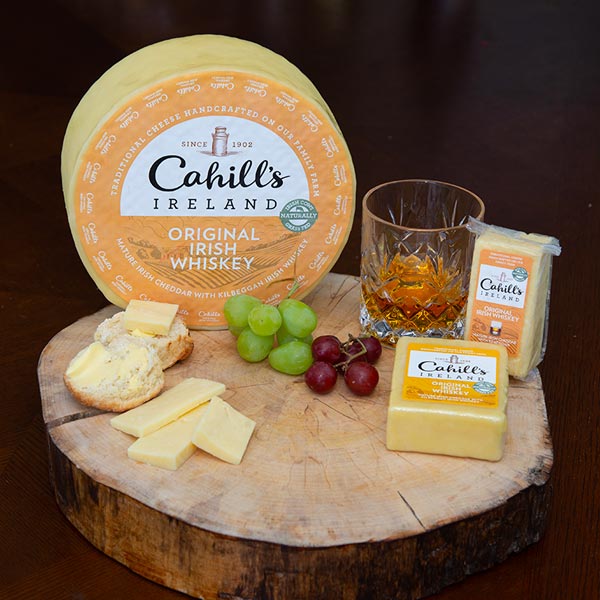 A soft, creamy and quintessentially Irish cheddar made using Kilbeggan Whiskey and matured for 10 months with a deep aroma of whiskey, butterscotch and pecan. Great with a Merlot or Cabernet Sauvignon.
Cheddar with
Garlic & Fine Herbs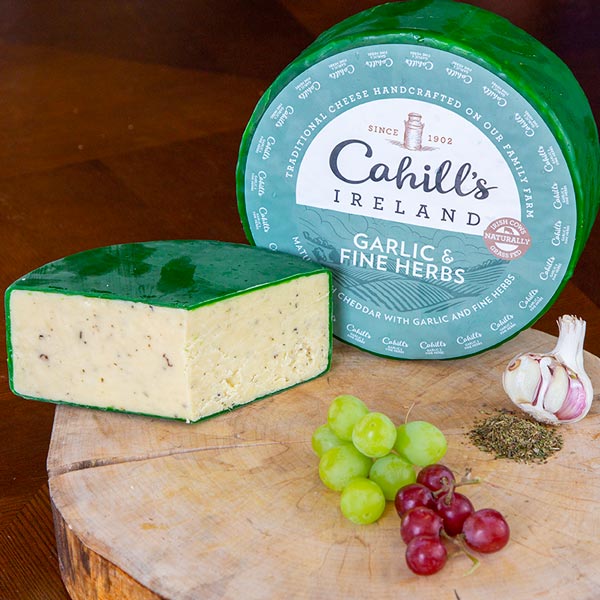 This rich, tangy cheese has an exceptional flavour. Crumbly and savoury with a buttery sweetness it's ideal for cooking, a cheese sauce or a cheeseboard. Great with Sauvignon Blanc or Pinot Grigio.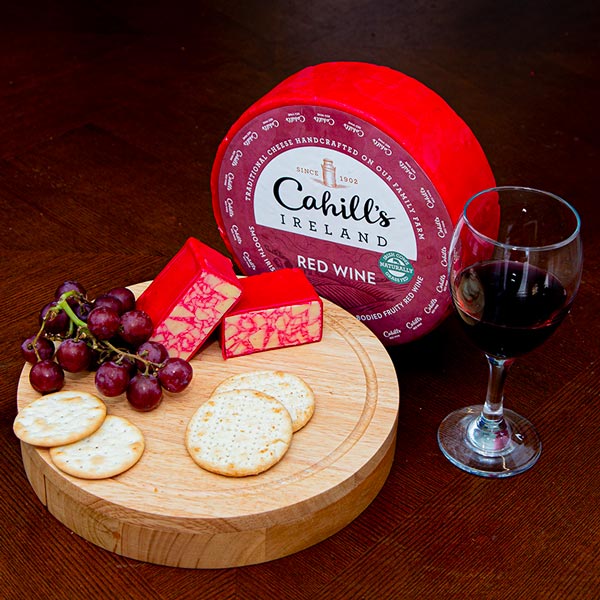 This striking cheddar with its marbling courtesy of elderberry wine makes for a sweet, fruity dessert cheese or is great in a salad. Perfect for St. Valentine's day menus it's a wonderful addition to any cheese board and best when paired with Sauternes, Beaujolais or Sauvignon Blanc.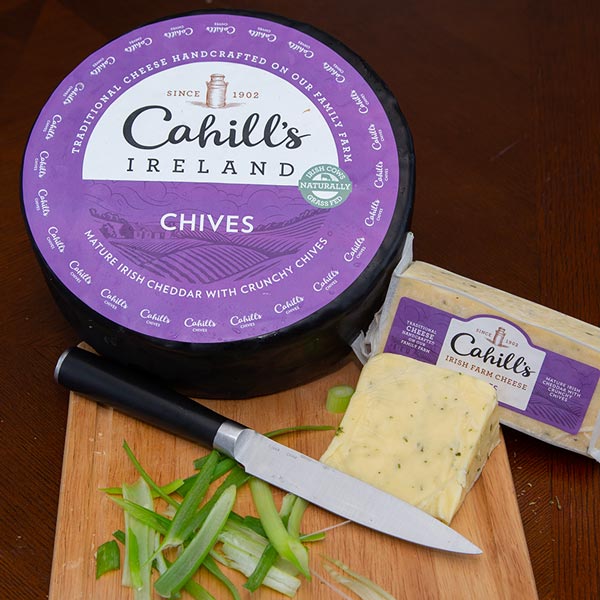 A mellow, creamy cheddar with a plentiful supply of chives and the perfect accompaniment to a full bodied wine such as Shiraz, Cabernet or even a vintage Port.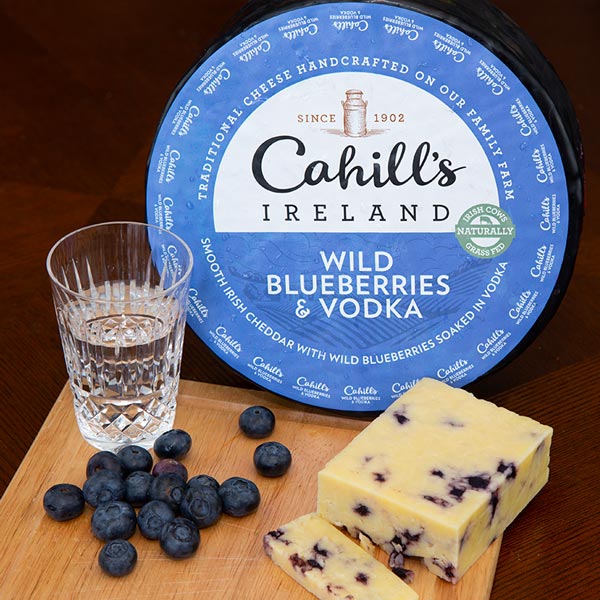 Original and unique this sweet cheese made with wild blueberries soaked in vodka is a wonderful desert offering or addition to a summer salad. Best when paired with a Merlot or Cabernet Sauvignon.
Chilli & Cracked
Black Peppercorn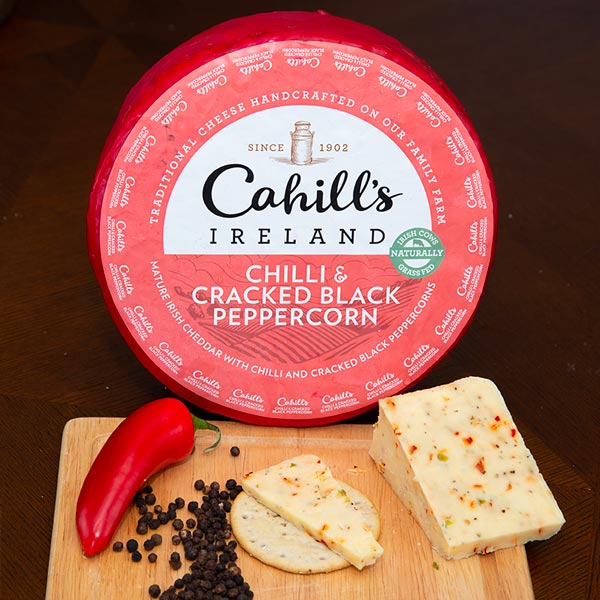 This spicy cheddar is a wonderful addition to any sandwich. Visually appealing this cheese is at home on any cheeseboard and is perfect when paired with a Pinot Grigio.
Last week Bord Bia hosted six Irish producers at Salon Du Fromage a dairy show which took place in Paris, France. We were very proud to be apart of this famous show. Salon Du Fromage is a cheese show that we attend regularly over the last few years. The event...
read more
Cahills Cheese Irish Recipes
Coming Soon!!
At Cahills Cheese over the next few months we will be preparing some traditional Irish recipes which will  include locally sourced products with Cahills Cheese. Our recipes will be availiable under our Recipe page. The recipes will be prepared with profesional chefs from our locality. All ingredients and instructions will be available on the recipe page. We hope you enjoy these recipes and try it for yourself sometime.
West Limerick Food Destination
At Cahill's Irish Farm Cheese we are proud to be feaured in the West Limerick Food Series.