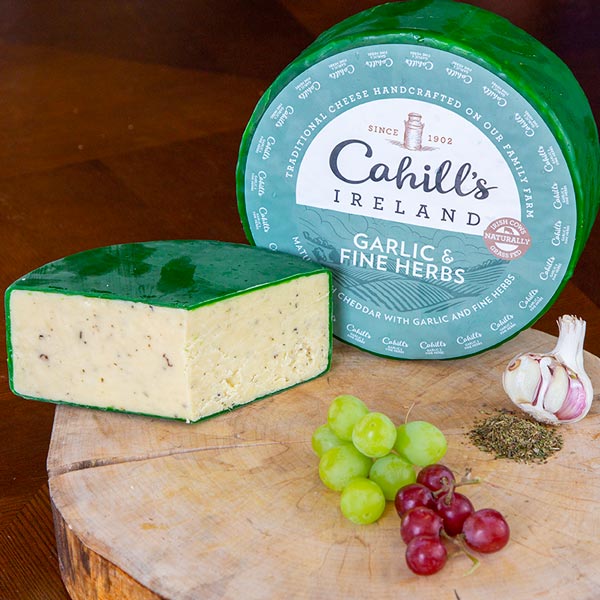 Cahills Garlic & Fine Herb has a rich and tangy taste with a hint of sweetness. This makes for a exceptional tasting cheddar.
The cheese has a crumbly texture with a lovely buttery sweetness. The flavour will leave you with a delicous and distinctive taste.
This cheddar is perfect for cooking, making cheese sauces or on a cheeseboard.
The perfect cheese for a toastie.
Wonderful flavour addition to any cheese sauce.
Perfect for melting on any pizza.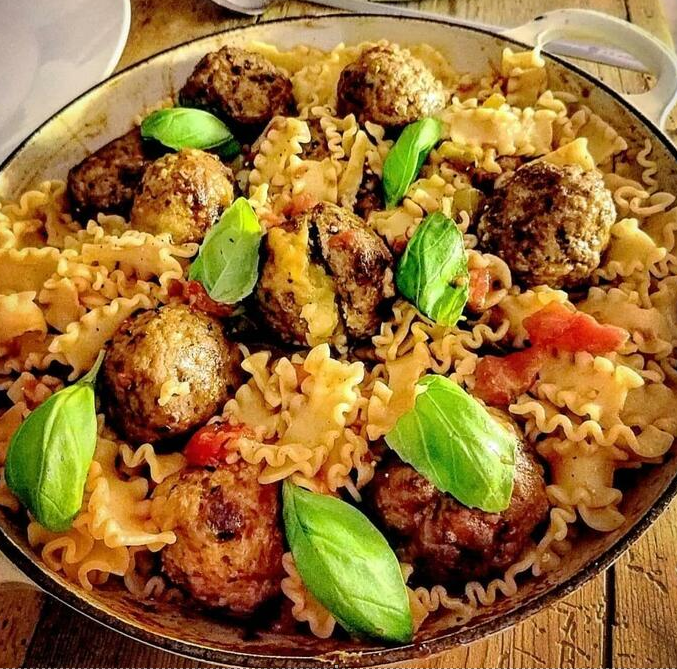 Wine –  Pinot Gringo, Sauvignon Blanc
Energy kJ/kcal

Protein (g)

Carbohydrate (g)

Of which sugars (g)

Fat (g)

Of which saturates (g)

Poly-unsaturated (g)

Mono-unsaturated (g)

Fibre(g)

Sodium (g)

Salt (g)

Calcium (mg)

Cholesterol (mg)

Iron (mg)

Potassium (mg)

Vitamin A (µg)

Vitamin C (mg)

Vitamin D (µg)
1609/388

24.4

4.4

<0.2

30.6

19.06

0.92

9.27

1.4

0.43

1.08

769

73

0.108

84

425

<0.1

<0.3
450.5/108.6

6.83

1.23

<0.07

8.57

5.34

0.26

2.6

0.39

0.12

0.3

215

20.4

0.03

23.5

119

<0.03

<0.08