This week we will be preparing an Italian dish with a twist. Pasta and meatballs is such an easy dish to prepare so we decided to add a little extra to this dish. Our garlic and herb cheese tends to go terrific with Italian dishes so this was the perfect cheese to serve with this meal. The cheese was placed in the centre of the meatballs making cheesy meatballs. The sauce for this dish is also homemade.
Ingredients:
Meatballs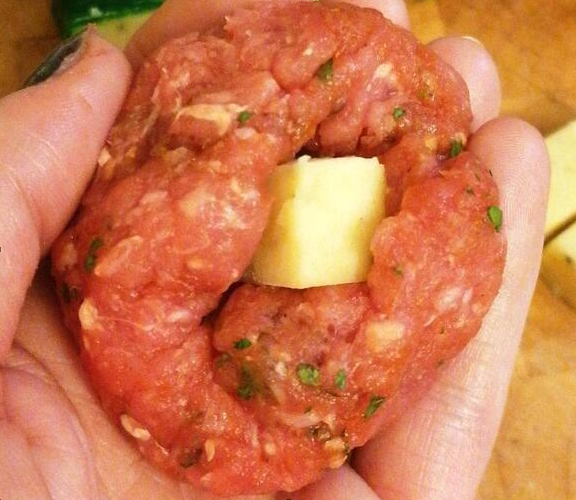 1 pound of high quality mince
1 tbsp of garlic powder
1 tbsp fresh parsley
1 tbsp of paprika
Salt & Black pepper
12 small slices of Cahills Garlic & Herb cheese
Sauce
1 can of chopped tomatoes
1 finely diced red onion
1 finely diced green pepper
1 finely chopped clove of garlic
1 tsp of sugar
1 x beef stockpot
Half a glass of red wine
Fresh basil
Black pepper
Method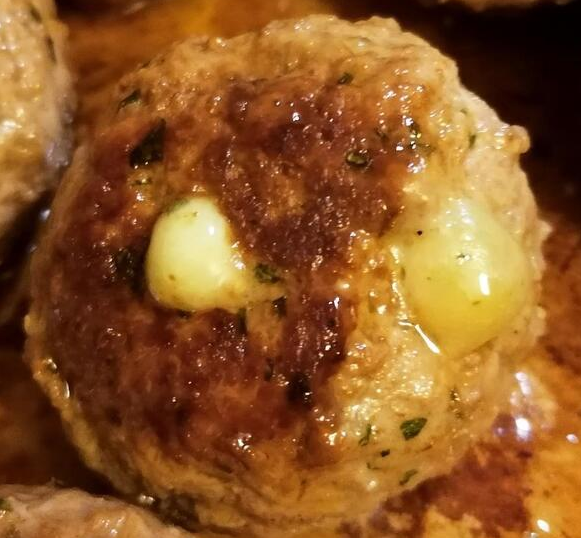 Mix all of the meatball ingredients above together in a large mixing bowl.
Shape the mix into 12 individual meatballs and add a cube of garlic and herb cheese in the centre of the meatball while doing this.
Pre-heat frying pan and add 2 tbsp of Rapeseed oil.
When hot enough add meatballs and brown on all sides.
When browned keep put in oven on low heat while making your sauce.
Heat another pan and gently brown your onions, pepper and garlic.
Add red wine and deglaze the pan.
Add the chopped tomatoes , beef stock pot and sugar.
Bring to a gentle simmer and reduce until the sauce starts to thicken.
When thickened add back the meatballs.
Cook for a further 20 minutes until cooked through.
Boil pasta of your choice while the meatballs are cooking.
Serve with fresh basil and black pepper.
Enjoy!