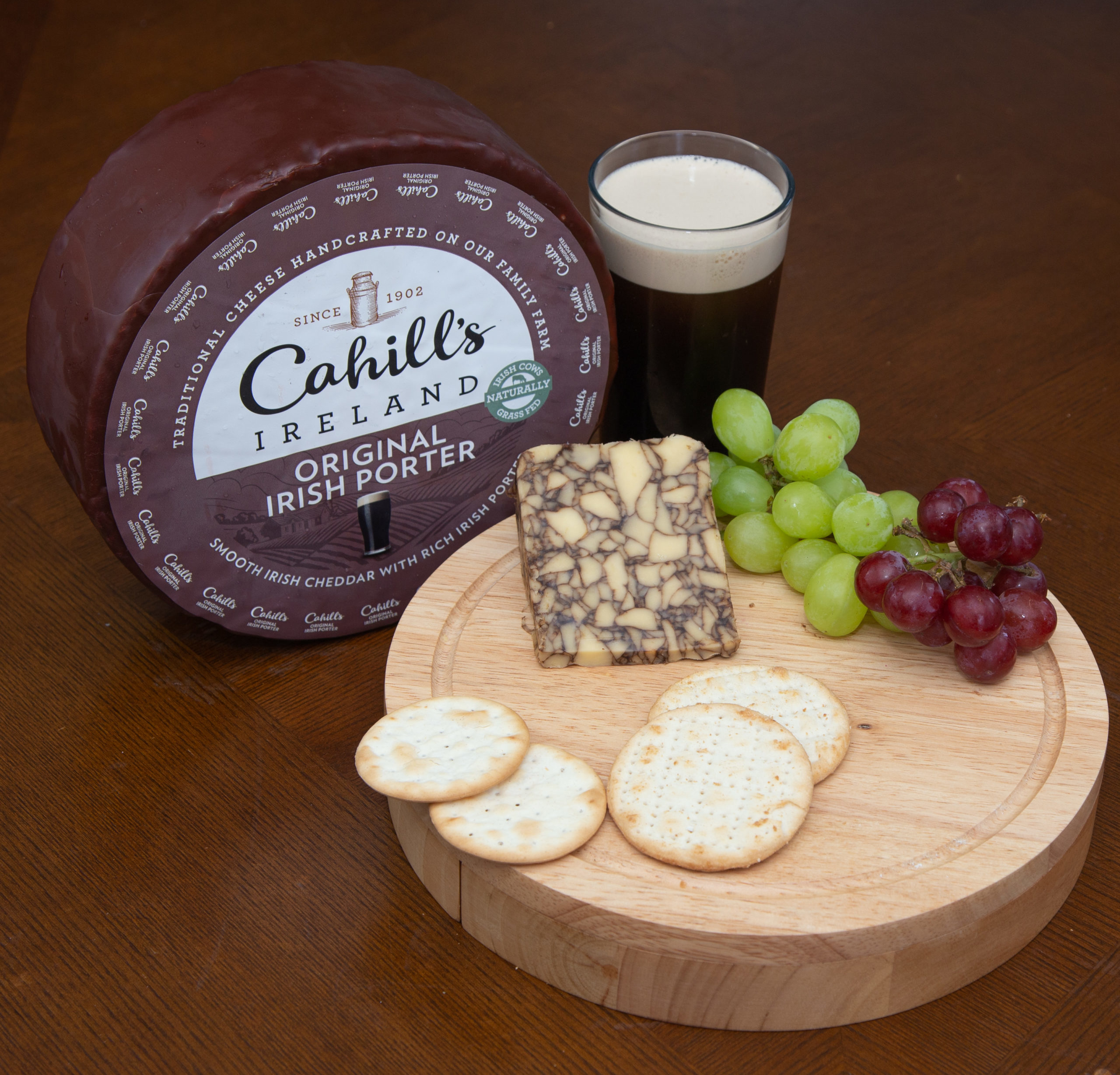 Our Original Irish Porter cheese is matured for 10 months and infused with rich Irish porter to create a caramel, Smokey undertone.
The marbled effect means it looks as good as it tastes. The uniqueness of colour and fullness of flavour makes Cahills Porter Cheddar an unforgettable experience.
Our Irish Porter cheddar is the perfect addition to any cheeseboard.
Delicious melted on a beef burger gives the burger a unique quirky taste.
A beautiful and colourful addition to any cheeseboard.
Perfect for melting on any pizza.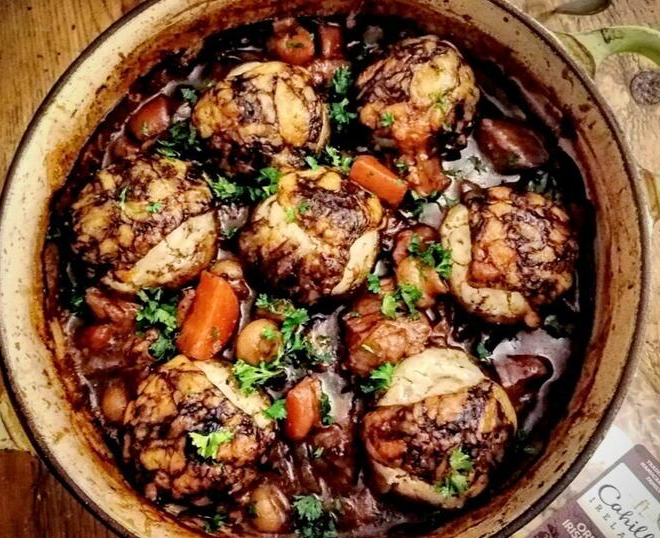 Pint of Guinness or Murphy's Stout
Wine – Chardonnay, Pinot Gringo, Claret Sancerre
Energy kJ/kcal

Protein (g)

Carbohydrate (g)

Of which sugars (g)

Fat (g)

Of which saturates (g)

Poly-unsaturated (g)

Mono-unsaturated (g)

Fibre(g)

Sodium (g)

Salt (g)

Calcium (mg)

Cholesterol (mg)

Iron (mg)

Potassium (mg)

Vitamin A (µg)

Vitamin C (mg)

Vitamin D (µg)
1605 / 387

23.6

5.5

<0.2

30.5

18.79

0.92

9.45

1.9

0.62

1.55

769

73

0.108

84

425

<0.1

<0.3
449.4 / 108.4

6.61

1.54

<0.06

8.54

5.26

0.26

2.6

0.53

0.17

0.43

215

20.4

0.03

23.5

119

<0.03

<0.08
2.27kg Wheel
200g Wax Truckle
145g Wedge
1.1kg Half Moon
145g Vacuum Pre-Pack