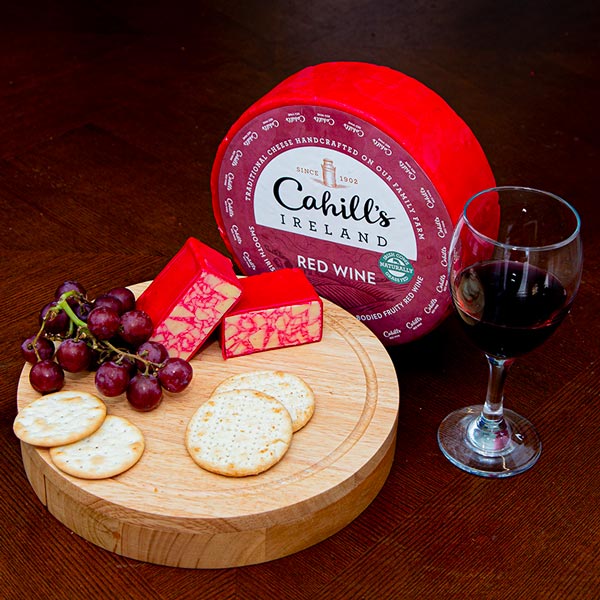 Our Red Wine cheese is made from elderberry flavoured wine which makes for a sweet, fruity dessert cheese. 
The cheese has quite a similar appearance to our Irish Porter cheese – This cheese has a marbled effect which offers a unique and visually very different cheese. 
This cheese is perfect for a Valentines menu. It is a wonderful addition to any cheeseboard adding colour and delicous fruity flavours. The fruity nature of this cheese makes for a well matched cheese for inclusion in salads. 
Perfect inclusion to any salad to add a fruity flavour.
 Suited to a summer cheeseboard. Adds unique colour and beautiful fruity flavour.
 Perfect for Valentines Day.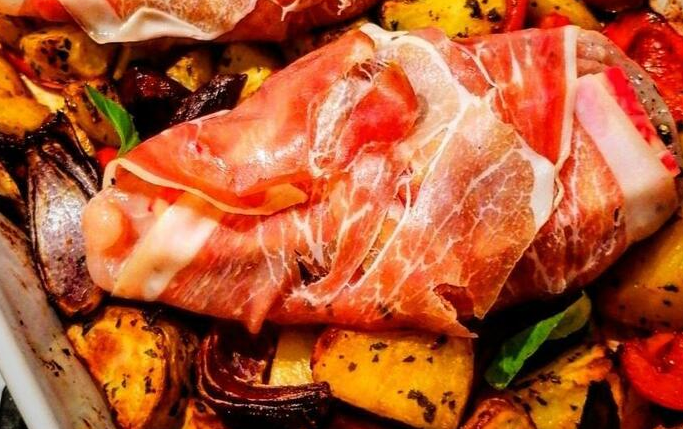 Wine Pairing: Sauternes, Beaujolais, Sauvignon Blanc
Energy kJ/kcal

Protein (g)

Carbohydrate (g)

Of which sugars (g)

Fat (g)

Of which saturates (g)

Poly-unsaturated (g)

Mono-unsaturated (g)

Fibre(g)

Sodium (g)

Salt (g)

Calcium (mg)

Cholesterol (mg)

Iron (mg)

Potassium (mg)

Vitamin A (µg)

Vitamin C (mg)

Vitamin D (µg)
1596/384

24.1

5.4

<0.2

29.8

18.6

0.88

9.01

1

0.69

1.73

769

73

0.108

84

425

<0.1

<0.3
447/108

6.75

1.5

<0.06

8.34

5.21

0.25

2.52

0.28

0.19

0.48

215.3

20.4

0.03

23.5

119

<0.03

<0.08