There are seven children in the current generation of the Cahill family. There are five boys and two girls. Growing up we were all very close, none more so then David and Eoin.
As young boys Eoin and David worked together in the cheese room and on the family farm. The boys helped milk the cows and goats for making farmhouse cheese and butter. These jobs were all of our daily chores. In the evenings when the work was finished we played together in the fields playing rugby, hurling, football you name it.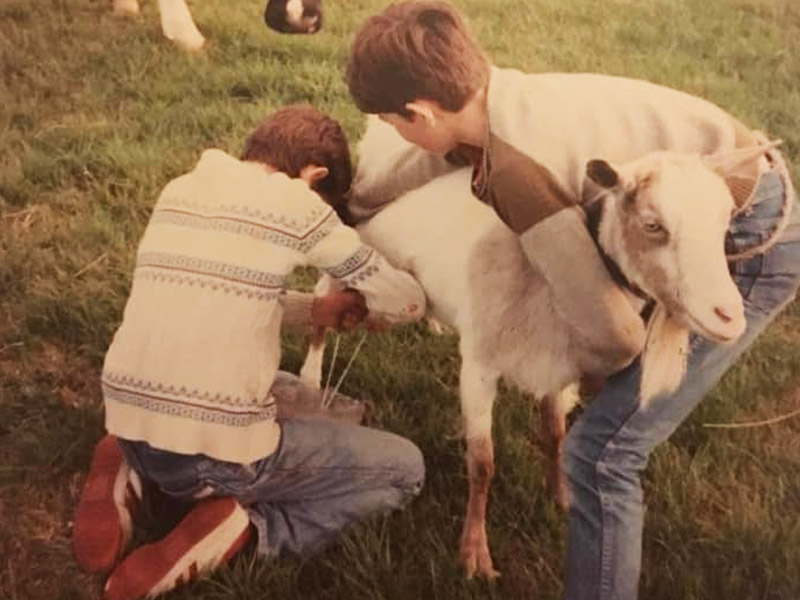 As so many Irish before him, emigration took David to the US almost 30 years ago. David now runs Ireland Four Courts in Arlington, Virgina, USA. Eoin still remains in the family business and is very much part of daily operations in Cahills Cheese. It was great to have David and his family home in 2019 for their annual vacation. It brought back such great memories of times gone by.