Chilli Cheese Corn bread has incredible flavour from the chilli and the cheese. Cornbread can be served with soup or stews. It is highly recommended to try this bread on its own with a bit of butter. The bread is very versatile it can be eaten any time throughout the day. It makes for a tasty lunch with a salad. It can also be enjoyed for breakfast with some poached eggs and bacon.
Ingredients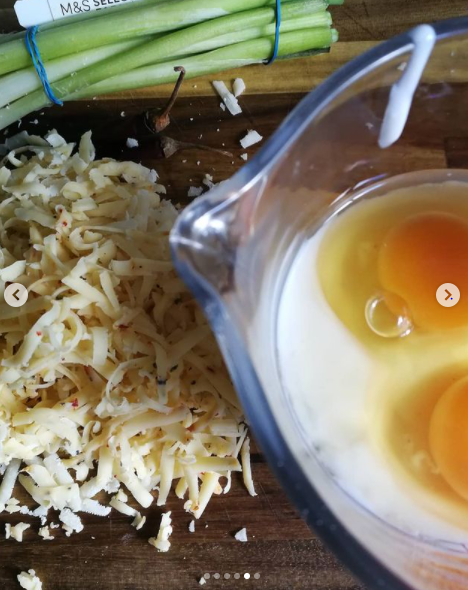 250g Plain Flour
1 Tbsp of sugar
150g Cornflour
3 tsp baking powder
1 tsp bicarbonate of soda
1 teaspoon of salt
Sprinkle of black pepper
50g butter
25g Parmesan
100g Cahill's Chilli & Black Peppercorn
2 dry chilli's chopped
6 spring onions chopped
2 eggs (beaten)
300ml full-fat milk
150g natural yoghurt
Method
Mix all dry ingredients together in a large mixing bowl
Add 50g of softened butter
Add 25g of parmesan and 100g of Cahill's Chilli & Black Peppercorn cheese
Chop up 2 red chilli's & 6 spring onions (Add to mixture)
Add 300ml of cold milk
Add 150g of natural yoghurt
Mix all of these together & pour into lined cake tin
Bake at 170 Degrees for 50 minutes.
Allow to cool before cutting
Serve with some butter for extra flavour.
Enjoy!