This recipe can be used with so many different ingredients. We highly recommend trying out other ingredients such as sausage, halloumi, other flavoured cheese, mushrooms, etc. This recipe is high in protein and perfect for people on high protein diets.
Ingredients
3 Eggs
Milk
3 chopped spring onions
50g of grated Dromona cheese
50g grated Cahills Chives cheese
Salt & Pepper
Diced Ham
Spinach
Method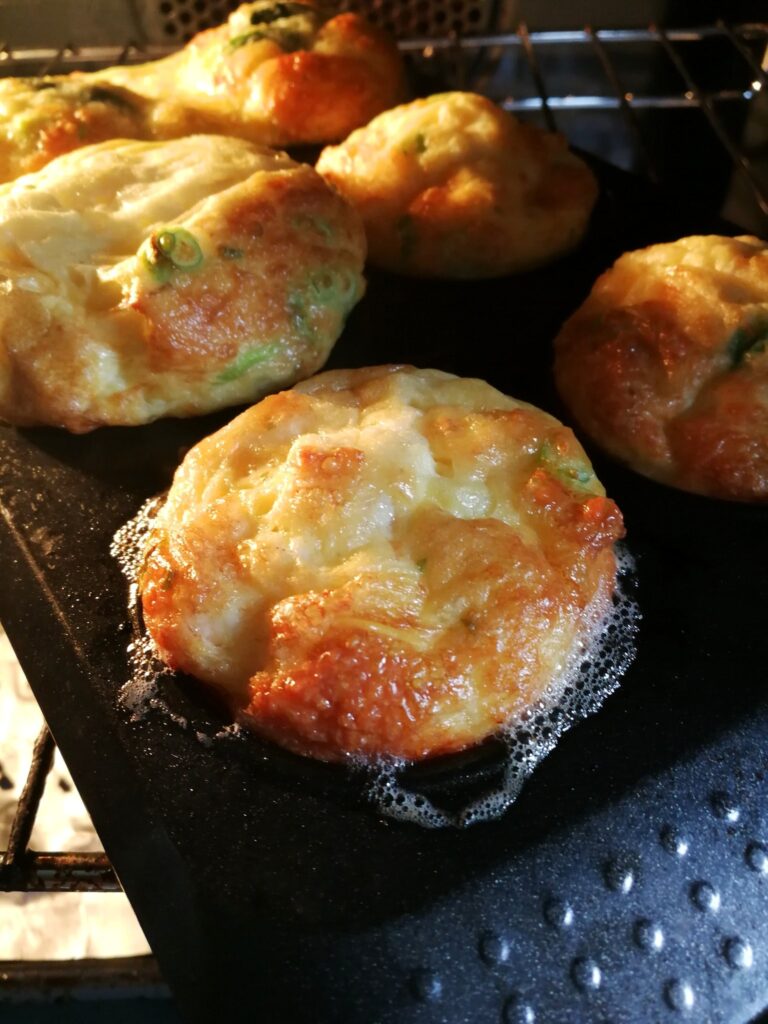 Crack three eggs into a large mixing bowl and beat the eggs
Add a small drop of milk
Chop up 3 spring onions and add to the egg mixture
Add the 50g grated Dromona cheese & 50g grated chives cheese
Add some salt & pepper
Whisk all of this mixture together
Oil a muffin tin
Add the ham and spinach to the filling section of the muffin tray
Then pour in the egg mixture
Bake for 15 mins at 180 degrees
Allow cool before serving
Serve and Enjoy!