This week we are getting in a festive mood and preparing the perfect Christmas dish that everyone will love this Christmas. This festive dish can be served as a side dish, starter or as a main served with roasted nuts.
Ingredients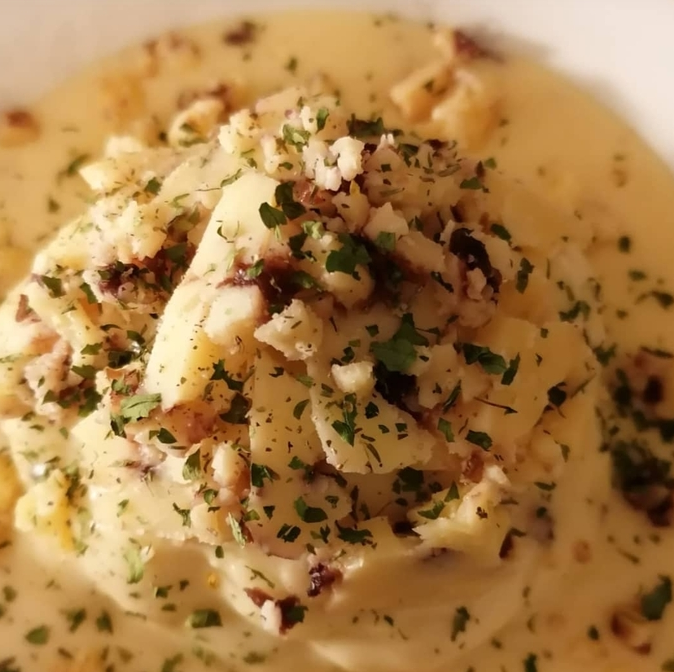 Head of Cauliflower
1 TBSP of salted butter
1 TBSP of cornflower
200ml of whole milk
85g of Cahill's Cranberry Cheddar
Parsley
Method
Boil the head of Cauliflower for 15 minutes.
Drain after 15 minutes and set aside.
Melt 1 TBSP of salted butter on pre-heated frying pan.
When melted add 1 TBSP of cornflour.
Stir together well until a thick sauce has formed.
Add 200ml of whole milk and stir well.
Stir until well thickened.
Add 85g of Cahill's Cranberry Cheddar.
Pour the sauce over the pre-ready cauliflower.
Add crumbled cranberry cheese on top of the cauliflower.
Sprinkle with parsley.
Put into the oven at 170 degrees & bake until golden in colour.
Serve & Enjoy!