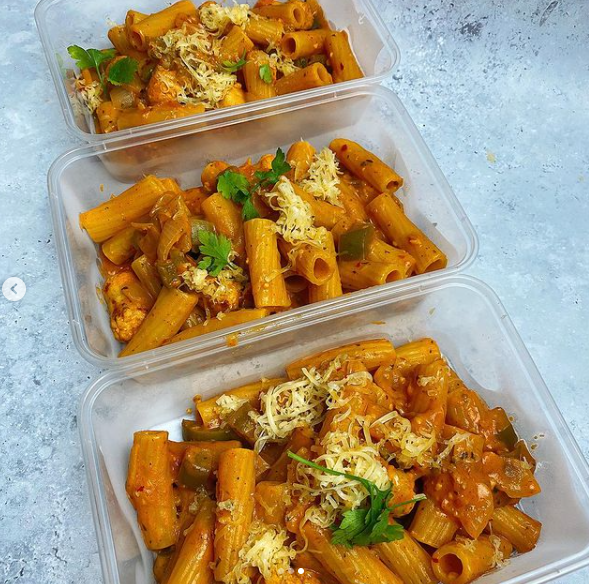 If you are on a diet for 2021 and are looking to spice up your diet this is the meal for you. This tasty dish is only 400 calories per serving and contains a lot of protein. You can cook a large portion and divide it into lunch boxes so you can freeze some for future use. The dish is super easy to prepare and is ready in twenty minutes.
Ingredients
250g pasta
250g chicken breast or chicken sausages (chopped)
2 onions chopped
1 chopped pepper
250g tomato passata
10 baby tomatoes chopped
100ml chicken stock
1 tsp garlic granules
1 tbsp Cajun seasoning
1 tsp paprika
salt & pepper
45g light soft cheese
60g grated Cahill's Chilli & Black Pepper cheese
Method
Cut your chicken breast or chicken sausages into small pieces and fry until cooked through
Add in your chopped onions
Add in seasoning listed above, mix and cook for a few minutes
Add in 250g of tomato passata, 10 chopped tomatoes, and 100ml of chicken stock & bring to the boil
Bring to the boil, then reduce to simmer for 10-15 mins
Cook your pasta while the chicken mixture is simmering
When the pasta is ready drain and put to the side
Mix the 45g of light soft cheese into the chicken mix until fully combined
Add the pasta to the mix
Stir well to combine
Add in half the grated Cahill's cheese and stir together
Serve & top with remaining Cahills cheese
Enjoy!