This South African broodjie is the South African version of a grilled cheese sandwich. This sandwich is typically served at the end of a South African barbeque. People eat this standing around a fire with a beer.
Ingredients
2 slices of white bread
Butter
Cahill's White Vintage Cheddar
Red Onion
Tomato
White Pepper
Mango Chutney
Method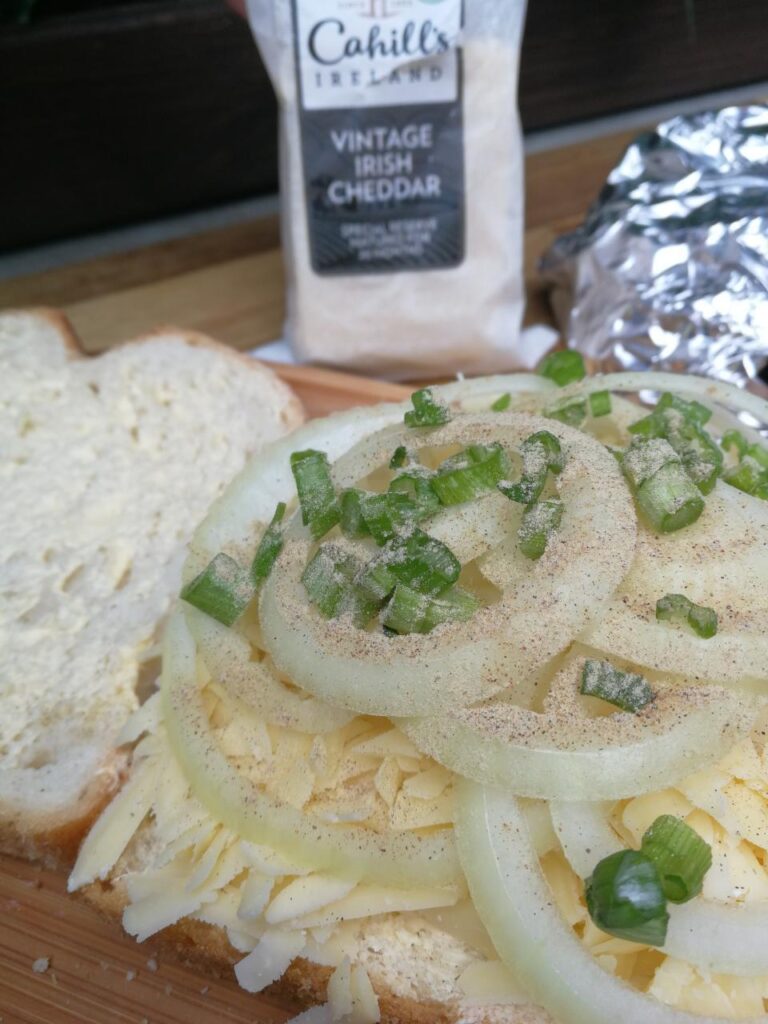 Place two slices of white bread on a chopping board
Butter both sides of the bread heavily
Grate some Cahill's Vintage cheese and sprinkle over the buttered bread
Chop some red onion and tomato & place on the broodjie
Shake some white pepper over the broodjie
Add a dollop of mango chutney for extra flavour
Encase the two slices of bread together
Place on the BBQ fire pit for a few minutes until golden and crispy
Serve and enjoy around the fire!